Scena9 is an online publication that charts the cultural scene in Romania (and elsewhere). We bookmark cultural news, write about what is relevant, new, and yet to be discovered life, the goings on that enrich the local cultural landscape. We trigger dialogues between artistic and cultural areas that don't usually overlap. We watch the new generation of makers from the widest possible range of fields, follow their projects and map their evolution. We seek to etch out the portrait of this new generation that makes our world go round.
The Scena9 website is organized into four main sections: News, Lab, Library, and Salon, based on the notion that, after all is said and done, culture is the space we all inhabit. We want to make our readers feel right at home, experiment, and engage with us.
What you'll find on the Scena9 website:
News: news and short reads on the current state of the arts (theater plays, concerts, film screenings, visual art exhibitions, etc.)
Lab: pieces about the experimental, underground area, about works in progress and how-it's-made; multimedia pieces (photo series, comics, etc.)
Library: previews, literary fragments, long reads, and everything else that calls upon the act of reading, first and foremost
Salon: dialogs, interviews, debates, investigations
Theme of the month: one theme, four texts, one per week
Guest room: texts written by our guest writers
Audio and Video
The Scena9 publishing project is part of a wider strategy coordinated by BRD in support of culture.
---
Team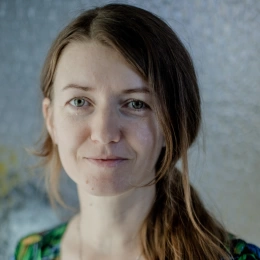 Editor. Multitasking journalist and commuter.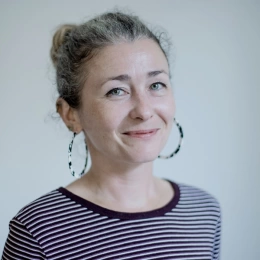 Editor. Reads poetry and nonfiction, listens to loads of podcasts. Cooks in excess.
You can reach her at ioana@scena9.ro.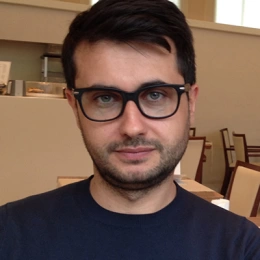 Literary critic. Or something (like that).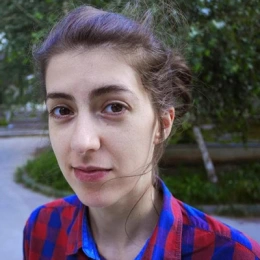 Illustrator. Half graphic designer, one quarter illustrator, and the other quarter a cartoonist.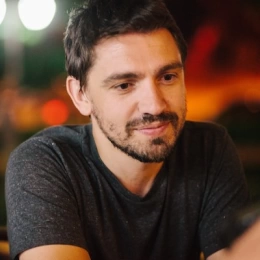 Reporter & playwright (sometimes). Find him at ionutsociu@scena9.ro.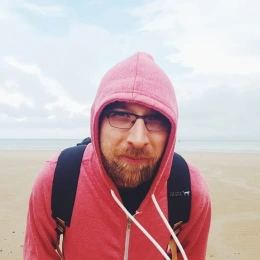 Reporter. Seeker through minute worlds. From Huși. 
---
BRD and Scena9
The hypothesis regarding our involvement in culture was that culture overall represents the way in which we, as a nation, solve our problems, with all the intelligence, creativity, and passion we have at our disposal. And investing in the Romanian cultural phenomenon meant trying to permanently support leaders and projects that reminded us where we come from, who we are and where we were headed. In other words, we were investing in culture to be close to the best version of Romania, one in which culture guides our educational, responsibility and development needs. Obviously, we were naïve enough to place culture on a pedestal and hang all our greatest expectations on its back.
After several months spent together with the team at Scena9.ro, one thing is for sure: we'll keep investing in culture, more intensely than ever before. But we won't be doing that to "look better", or to fulfill some great national-cultural expectation. We'll be doing it for a much simpler reason: to learn. To learn from history how we can correct the myopia of current news, by revisiting similar events in our past. To learn from the theater how to empathize with the inevitable failures and bouts of madness – both our own and those of others. To learn from the visual arts how to develop our language, before the one we're using right now becomes irrelevant. To learn from literature how to experiment through the eyes of others stories that are stranger and more frightening than a risk-adverse corporation can afford. To learn from architecture how to build spaces that help us turn the relaxation, and not the stubbornness up a notch.
Once we rid it of all the PR flourishes, this is the truth: we invest in culture out of a selfish reason. To learn how to become a better version of ourselves, "a better us". We don't know if we'll manage to, but we know we've been struggling to do it for some time now and we'll go on doing it. And if you think we're evolving, it's very likely we've learned that from Scena9.
Which is exactly what we hope will happen to you.
The BRD Team
---