Published on 15 April 2020
Since the Curzon Mayfair cinema closed and this article was originally published in Romanian on the 29th of March, a lot has changed in the UK. Since then, sick with coronavirus, UK Prime Minister Boris Johnson was taken to hospital, moved into intensive care and after a week discharged from hospital. If on the 29th of March, the UK had registered 1,228 deaths and 19,522 cases, today, the UK has a number of 12,107 deaths and 93,873 cases. This article is a snapshot of a particular moment in time, when the cinema, and the world itself as we knew it, closed down.
I slide my fingers between the red seats and pick up the last bits of popcorn: some sweet, honey-coloured, and others salty, white as snow. Then, meticulously, I sweep around the cinema screen room. Ever since the virus, I've been wearing gloves. There is not much to sweep these days anyway. Even if in the UK, measures of strict social distancing were introduced later than in most countries, the cinema audience numbers have decreased significantly since the outbreak of coronavirus in Europe.
I have worked at a cinema in London for the past 5 years, with several breaks: some long and some short. The cinema waited for me in between Erasmus exchanges, internships, filming, summer schools, or when I was trying to fill my CV with more 'career-like' jobs. The cinema always took me back, sometimes 40 hours per week when I was trying to fill holes in my bank account. I like working at the cinema. It is physical and practical, with a clear timeline, different from the essays I have tried to write and films I have tried to make. Yes, it's a Sysiphus kind of work. You finish cleaning the popcorn, you roll the stone to the top of the hill and then you start over. But one must imagine Sysiphus happy, said Camus, and I was happy at the cinema.
Today, the 17th March 2020, there's about eight of us on shift. We were supposed to be hosting a live screening of a Royal Opera House event and we were expecting about 300 people. As with most special screenings lately, the opera got cancelled and we shouldn't really be here. But in the looming financial uncertainty, nobody wanted to give up their shift. Here we are, eight people hanging around ads for the premiere of the new Bond film, No Time to Die which - like a poorly timed joke - has been delayed. In between compulsively washing our hands and debating possible global scenarios, we are trying to find things to do. Some workmates are organising the cinema poster archive, a task that has been ignored for some years but that has resurfaced in the quiet past few days. Countless posters are stored in the cinema basement, reminding us that we work in a building that has been around since 1934 and that, after the Second World War, the cinema started importing foreign language films. Since then, Curzon Mayfair has been visited by the most influential people in the film world, from Bong Joon-Hoo, to Robert de Niro or Tilda Swinton.
The cinema is located around Green Park, in Mayfair, a wealthy neighbourhood brimming with luxurious hotels and contemporary art galleries. The most devoted customers are Mayfair's posh residents, over 60, but also cosmopolitan cinephiles who visit the cinema for its many premieres and events (the London Film Festival, Bafta Lecture Series). A few years ago, I was able to pull some strings and sneak through the crowds to watch the sold out screening of I Do Not Care If We Go Down in History as Barbarians and its Q&A with Radu Jude, lounging in the Royal Box of the cinema - one of the many advantages of an uncomplicated and generous job. Now, we agree to put aside the poster for Contagion by Soderbergh, maybe someone wants to take it home.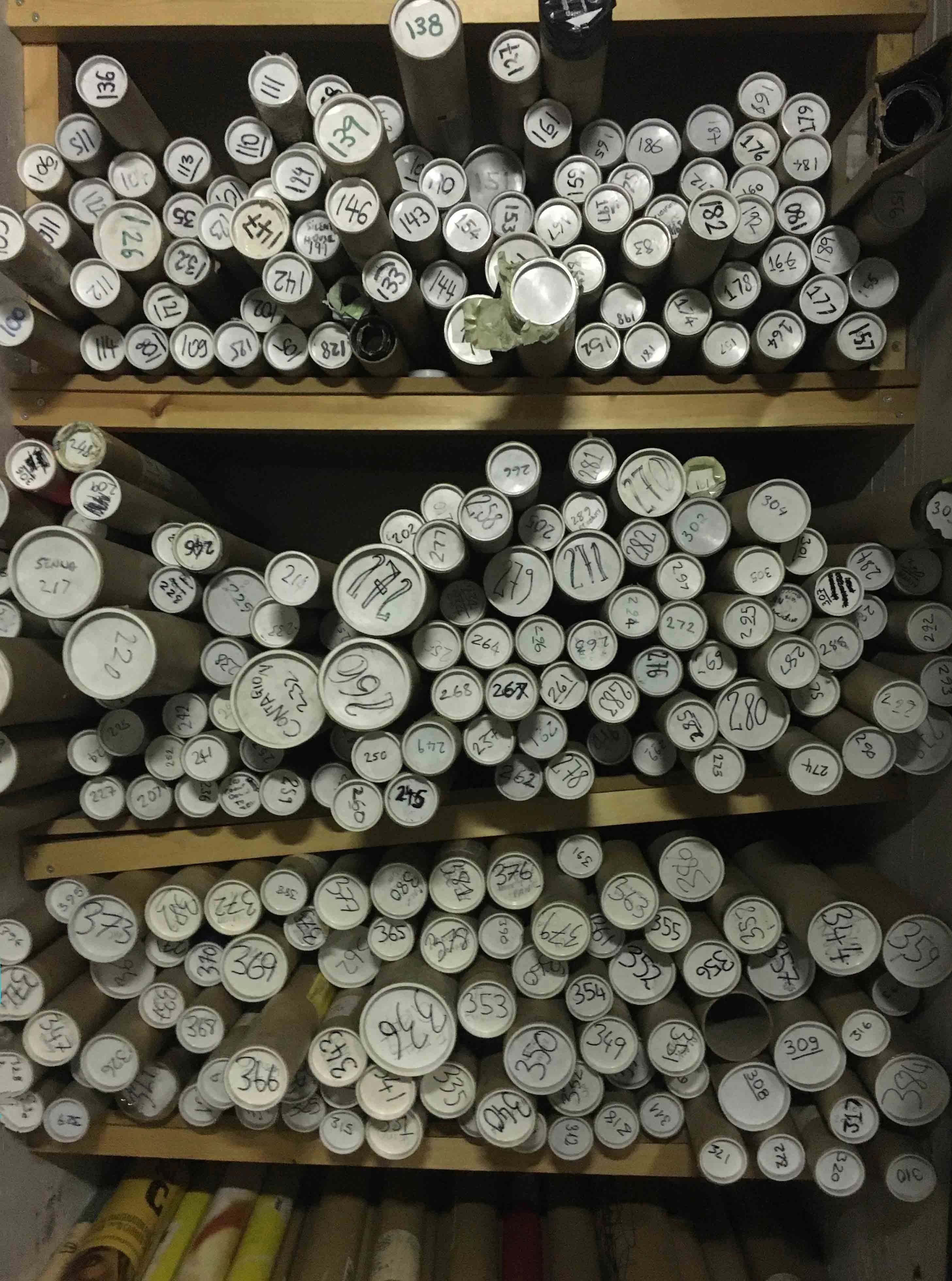 I tell my colleagues how surprised my family is that I am still going to work, when in Romania almost everyone is self-isolating. While other European countries were closing down their schools, bars and restaurants, the UK was pretty much preserving its regular rhythm of life. In the first press conferences related to Covid-19, Boris was advising the elderly to avoid embarking on cruises, and those with symptoms to stay at home for a week, although the press was reporting numerous asymptomatic cases. The UK strategy was based on the concept of herd immunity, in which 60% of Brits would become infected, thus developing resistance in front of the virus which would reduce the impact of the virus in a second wave of infection. However, many experts have opined that such a tactic is untested and would endanger vulnerable people, who would inevitably come in contact with infected close ones. Moreover, it is still unclear how quickly we develop immunity to the virus and for how long. In the following week, the UK's attitude would change drastically and Boris Johnson would become infected himself. But today, the 17th of March, taking our sweet time doing very little at the cinema, we were not expecting any of the events that were about to unfold.
"Are we closing down the cinema?", is the question on everyone's mind. The manager on shift today is Sam, who is 25, an actor and happy to feed our appetite for rumours with details from some email or tweet. The day before, on the 16th of March, Boris Johnson was announcing major shifts in UK's strategy against the virus, based on a new study conducted by Imperial College London, which predicted that social distancing measures would decrease the number of deaths from 260,000 to 20,000 and would lift some of the burden on the NHS. All of a sudden, the Prime-Minister was advising people to stay away from pubs, restaurants and cinemas, but was not closing them down officially. Many critics have highlighted the resulting damaging consequences for the hospitality industry as companies would have to make their own decision to shut and, thus, would not benefit from any insurance money or aid from the government. Sam brings the managers' laptop to the bar and we are ready to watch another press conference from Boris Johnson.
Sophie, our manager, lets Sam know that we are shutting the cinema, and his reaction says it all: we all now know. When Boris Johnson starts off his speech, we run straight to the laptop, hoping for some answers. How much and when will we be paid? For how long? The speech by the UK's prime minister and the UK finance minister Rishi Sunak is long and abstract, and the promises of state loans being set up for companies don't really reassure us. The government suggests we work from home. Among the comments my colleagues are muttering under their breath, someone suggests we should sell tickets and popcorn to our housemates for some extra cash. In the meantime, the sole customer in the past three hours shows up, a gentleman of about 70 years old who asks me for the cinema's weekly programme. I warn him we might have to close our doors. Wide-eyed, he introduces himself as a loyal customer and proceeds to explain in detail an article he had read, containing advice on how we could keep the cinema open: impose a two-seat distance between people, provide gloves, masks et al. I reassure him we will consider it. After he leaves, we giggle and wonder why the elderly risk their lives in order to see the mediocre films we're screening now, like Military Wives or Misbehavior.
We have a group call on speaker with our manager Sophie who officially announces that we are closing the cinema. The General Manager role fits Sophie perfectly. She loves film, is assertive and well organised. Her hair is platinum blonde, she has long nails, painted in vivid colours, and wears chic clothes. In the past few weeks, she has been scolding us for talking hours on end about coronavirus. "We are all interesting people," she would say, steering the conversation towards any other topics: the latest film additions on MUBI, Shia Labeouf's cool fashion sense, the versatility of Channing Tatum's acting. She'd quiz us on what Spice Girl member we identify most with or what we consider to be the best rom-coms and why. Now, on the phone, I sense that she is as assertive and composed as always, but also moved. "Everything has to go." Everything that expires in April, plus the ice-cream, the cake, the olives, the popcorn. We are all silent and Sophie asks who is on shift so we take turns to say our name timidly. She encourages us to get in touch if we have any questions, but there aren't many answers yet.
One of my colleagues leans to get an ice-cream before the end of the phone call and we all chuckle like partners in crime. At the end of the call, we all descend upon the ice cream freezer and the atmosphere becomes delirious: "What flavour did you go for?", "What is going to happen?", "Will anyone get fired?", "Has the cinema ever been shut in the past?". Sam's mum has already suggested he should get a job at Sainsbury's; Saynos, as he calls it. Mike is eloquent and analytical, he is 30 something and one of Curzon Mayfair's veterans. He is the person you want around on a long shift. Mike used to work as a chef but he is also interested in economics and often reads on his breaks at the cinema. Now, he discusses with Nico what is about to happen with the global economy in times of the pandemic, how we will miss Brexit being the biggest national issue and what countries are least likely to turn to fascism after the difficult financial period ahead of us. Nico is 26, has an MA in History and has worked at the same cinemas as me in the past. After a year of traveling, he has just been reemployed by the cinema, so he is still going through his probation period. He wonders whether they will keep him on board. Even though he had told me two shifts ago that he was giving up sugar, Nico complements his vanilla ice cream with a hearty slice of banana cake from the display (which we surely won't get to sell), creating a giant dessert. He chose vanilla because you always have to judge an ice cream brand based on their version of vanilla flavour, he explains. When it comes to fascism and economy, the answers become less clear.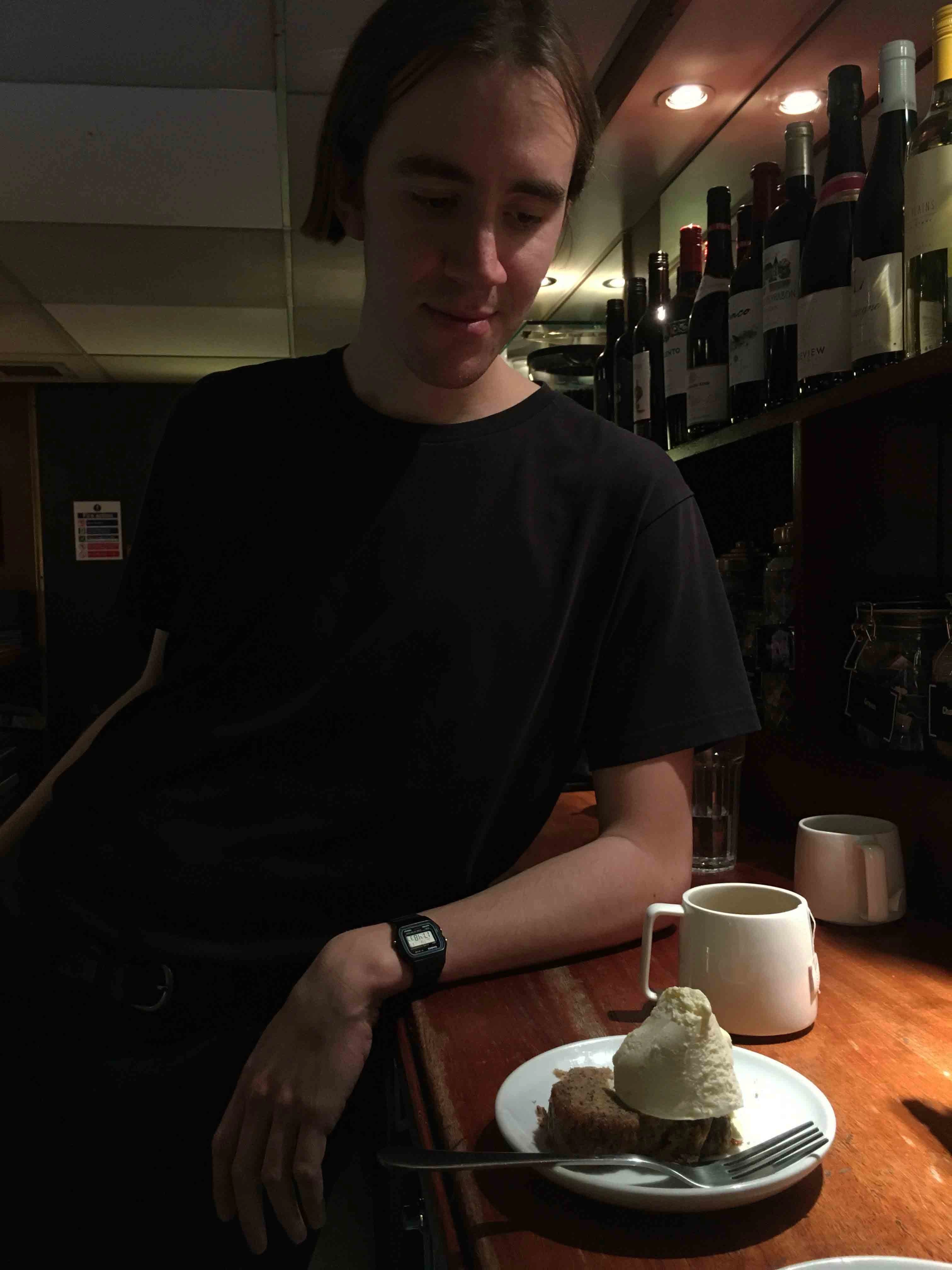 Next, we go through the snacks we sell: we eat the olives then and there, but we share fairly the yogurt coated raisins, the honeycomb bites, the salt and pepper nuts. Nobody wants the popcorn, we've all had our share throughout the years. Toilet roll, pure gold these days, 2 half rolls each. Coffee, half a cup each. Natas - however many our hearts desire. Our backpacks are full. We clean bits and pieces and we find ourselves in front of another round of ice-cream. Sam is allergic to lactose, but he is now eating his third ice-cream. If there was ever a day to take risks, it's now. We consider how we'll be spending all the time we'll have from now on. Patricia is 23, an actress and lives with fellow actors: they will experiment with the play written by her boyfriend, most probably. Even though she shares a home with her best friends, she makes a point of wanting to spend time on her own too, in order to remain productive. Nico has a habit of asking people at the cinema what their favourite epic film is. His is Lawrence of Arabia, which is about 4 hours long and which he has seen several times. He will probably spend his birthday in April watching the epic once again. Maybe jokingly, he says he might start writing his own Roman-inspired epic. Sam has already set up a Twitter/ Facebook film club (Co-vid film club), for which he has shot an ad in the Royal Box of the cinema earlier today. He explains what vegetables he has frozen and how it is so much better to freeze vegetables separately rather than entire meals. Noted. Four more clients turn up in the evening, two in each screen room, (one of 307 seats, and the other of 65). Two of them are tourists and confused, the other two are Londoners who are not yet worried.
It's windy tonight, and almost nobody on this side road of the Mayfair neighbourhood. Mike and Nico are preparing to change the cinema canopy and get rid of the film titles, which we won't be screening anymore. After agreeing on a message for the canopy and picking the right letters, we go out in front of the building with the cinema's massive ladder. Sam is streaming the operation on Facebook live. We don't say much, but carry on with the light banter: there is a camaraderie in the air and a desire to be with people, ahead of the solitude and the uncertainty of the forthcoming months. Stay Safe. See You Soon. Once the boys are done, we hear some passers-by reacting to our message: That's a bit much, isn't it?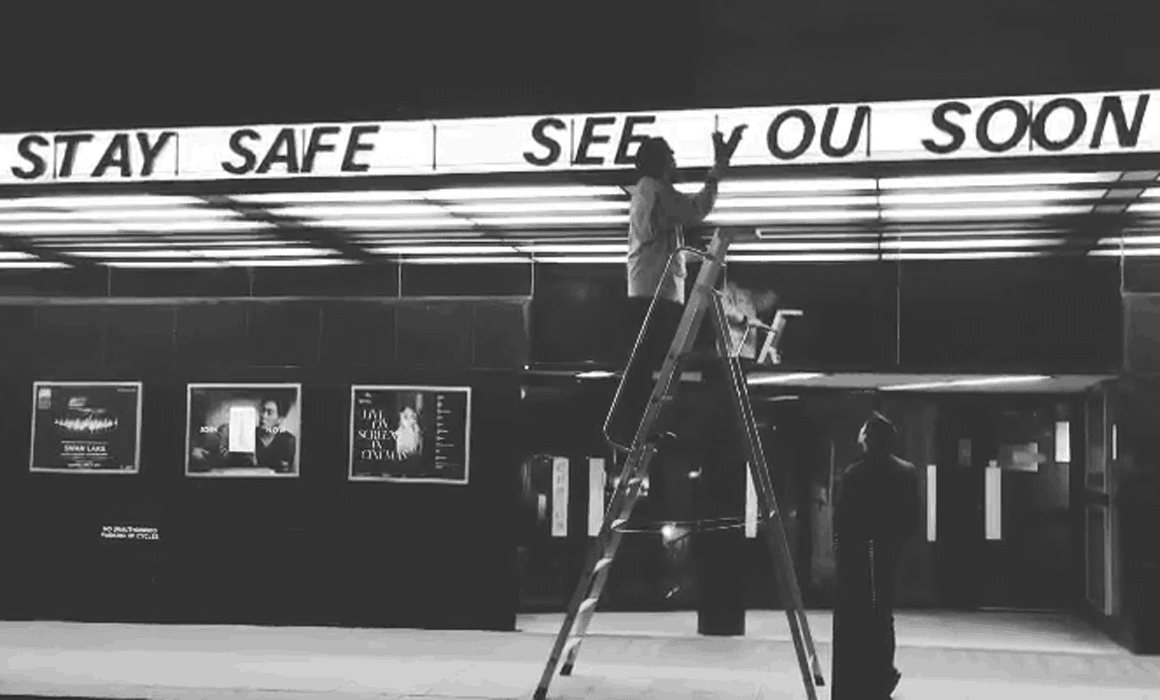 Before heading home, we load up our backpacks some more with 6-12 ice creams and unplug the freezers for the cleaning session happening tomorrow. On the bus, I hide in my long scarf and take care to not sit next to anyone. Other colleagues who were not around today write to me: "How was it? Wish I was there". In the quietness of the bus, I post a short clip of the cinema canopy on Facebook, black and white. Sophie shares it first, a few seconds later.
In the coming days, I started hearing about friends who had been made redundant, because of the economic uncertainty caused by coronavirus. At the cinema, we were informed that nobody would be fired and that we would be paid reasonably. After the schools were shut (remaining open only for the children of key-workers), on Friday, 20th of March, the government finally decided to officially cease the activity of restaurants, cafes and pubs (take-aways still possible) and to offer a generous package, helping employers pay 80% of their furloughed employees' salaries (up to 2,500 pounds per month). The financial instability carried on over the next few days for the self-employed (approximately 15% of UK's population) until, in the end, the government decided the self-employed would receive a taxable grant worth 80% of their profits up to a cap of £2,500 per month. Still, the money won't be accessible until June. The government's response was criticised for not including certain people, such as workers who have had their hours reduced drastically or the self-employed who have been operating for less than a year. Another solution offered by the government is Universal Credit, which involves a waiting period of at least 5 weeks and which ensures the modest sum of £94.2 a week, which is more than many vulnerable people were expected to live on off benefits even before the pandemic began. In the past few days, almost 500,000 people registered for Universal Credit, and many are waiting online in queues of tens of thousands of applicants in order to apply.
After several pictures surfaced over the weekend of people around parks and tourist locations, Boris Johnson addressed the audience in a televised speech (in what has become one of the most watched TV programmes in the UK) on Monday evening, the 23rd of March, imposing strict limitations on the freedom of movement of UK's residents. At the beginning of the pandemic in the UK, on the 3rd of March, Boris Johnson was boasting about shaking hands in hospitals. Less than a month later, on the 23rd of March, Boris Johnson announced that he had contracted the virus, becoming the first world leader in this position. Other personalities in charge of the UK's fight against the virus have been affected, the Health Secretary Matt Hancock also tested positive and the Chief Medical Officer Professor Chris Whitty had symptoms and was self-isolating. Prince Charles was also infected. After being criticised for not testing enough, UK officials promised to increase testing efforts (and not just for famous people like Prince Charles): on the 29th of March, 1,228 deaths and 19,522 cases were registered in the UK, the 8th highest number in the world. At this date, Romania's figures show 1,825 cases and 43 deaths. In the meantime, many groups of mutual aid have been created, including in my area, in order to help out local vulnerable people who may need assistance with their shopping, prescription pick-ups and the like. Moreover, around 700,000 people have already signed up for the NHS volunteering programme set up by the government. On Thursdays, people around the UK clap at 8pm, following the example of other European countries, in order to thank the medical staff for their services.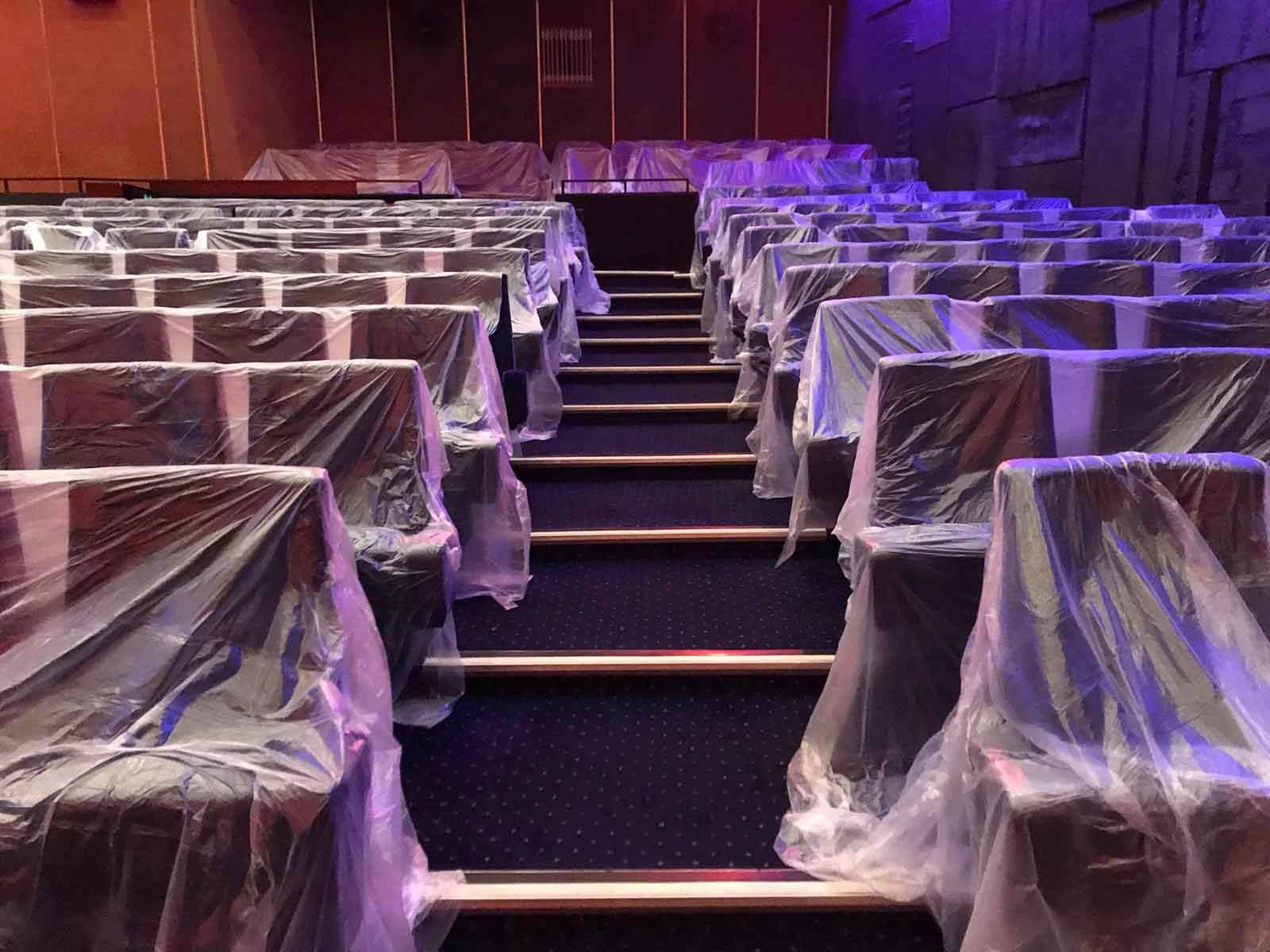 The day after the cinema closed, Sophie sent me pictures with the seats tucked away under a layer of protection. Three weeks after everything changed, from the UK's response to the virus, to human existence altogether, it's hard to draw conclusions. It's a paradox that the best thing for us, regular people, to do right now is to stay at home. Like many others who didn't realize it earlier, I felt good at work. And in bars, coffee shops, on the bus and on the tube, but especially amongst people, strangers or close ones. I don't know if at the cinema, and in the world, things will go back to what I thought as normal. I will wait dutifully, at home, the return to a new world.