Published on 3 March 2022
Kharkiv, the second largest city of Ukraine, located close to the border with Russia, has been under continuous attacks for the last few days. At least 136 civilians – including 13 children – have been killed. A local hospital was attacked, a children's hospital moved into a bomb shelter and an unexploded missile was found at a kindergarten playground.
On March 1st, over 10 people lost their lives and 35 were wounded when a 200 years old university building, an opera house, a concert hall and the Local Administration building, all located in the Freedom Square were hit. "Nobody will forgive. Nobody will forget.", Ukraine's president Volodymyr Zelenskiy declared after the attack on the Harkov city center.
That night I talked to Oleksandra Bakun, a 35 years old translator and trainer, who is oscillating everyday between staying or leaving Kharkiv. Her mom is dependent on an oxygen machine, and she was afraid she would lose her during a night when the electricity was cut off.
I reached Oleksandra through a childhood friend who had met her at a youth training a few years ago. While we were talking, the alarm urging people to hide in safe places was heard. "I have to switch off the light now", she told me and we continued to speak in the dark. The thought that something could happen to her while we were talking or afterwards was frightening. We talked about how her daily life looks since the war started, how she feels about leaving alone and letting her mom in Kharkiv and how she sees the relationships between Ukraineans and Russians after the war.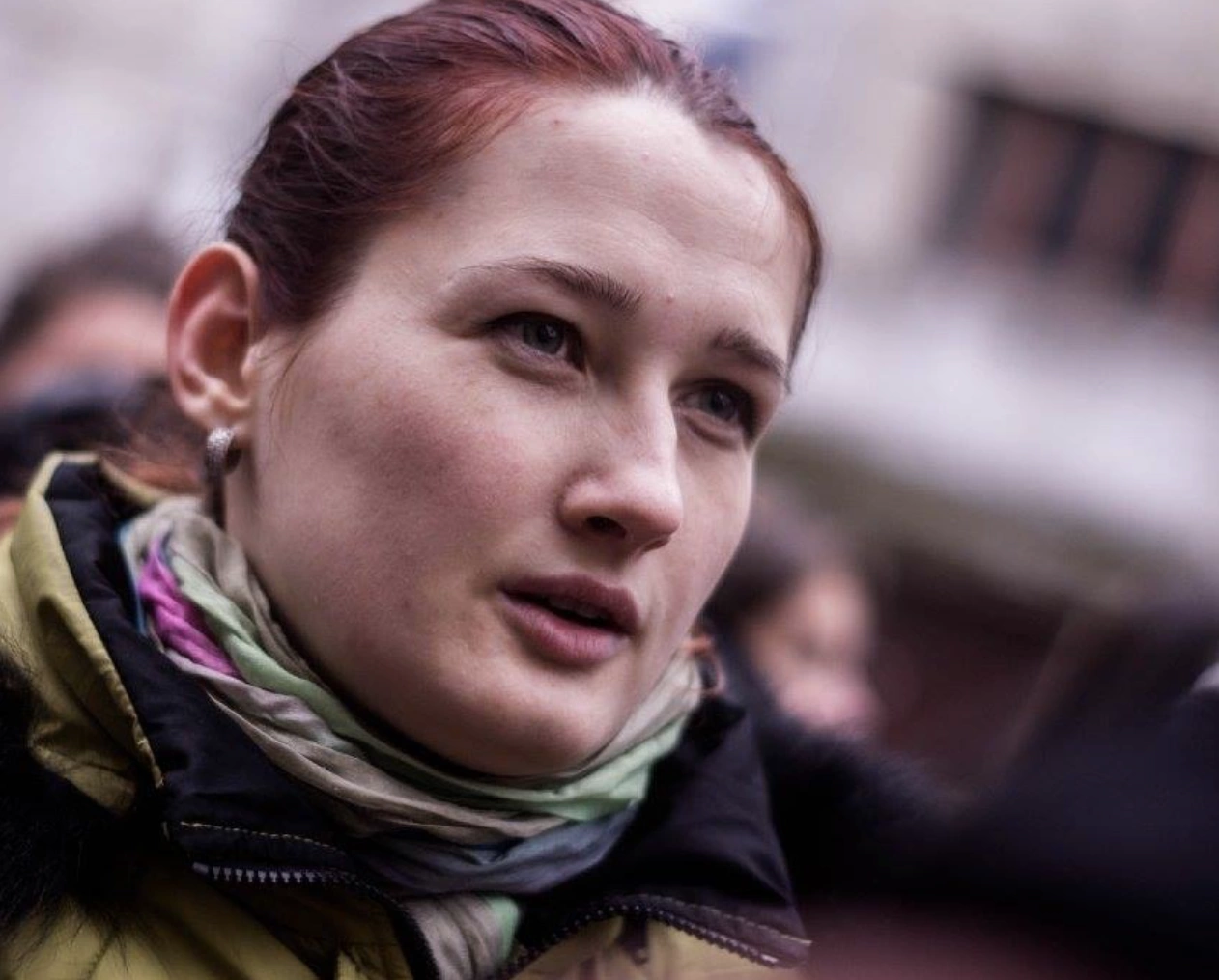 Where are you now, are you in a safe place?
I am home, but I am not safe. I haven't been safe for 5 days. You cannot be safe in Kharkiv and, unfortunately, nowhere in Ukraine.
How did you pass through this terrible day? For us it's unbelievable how the city of Kharkiv was bombed today.
It is unbelievable for me as well. They had to destroy the Local Administration, because they could not capture it. But still the Ukrainian flag stayed on it. So even if you destroy us to the ground, still the Ukrainian flag will stay on the top.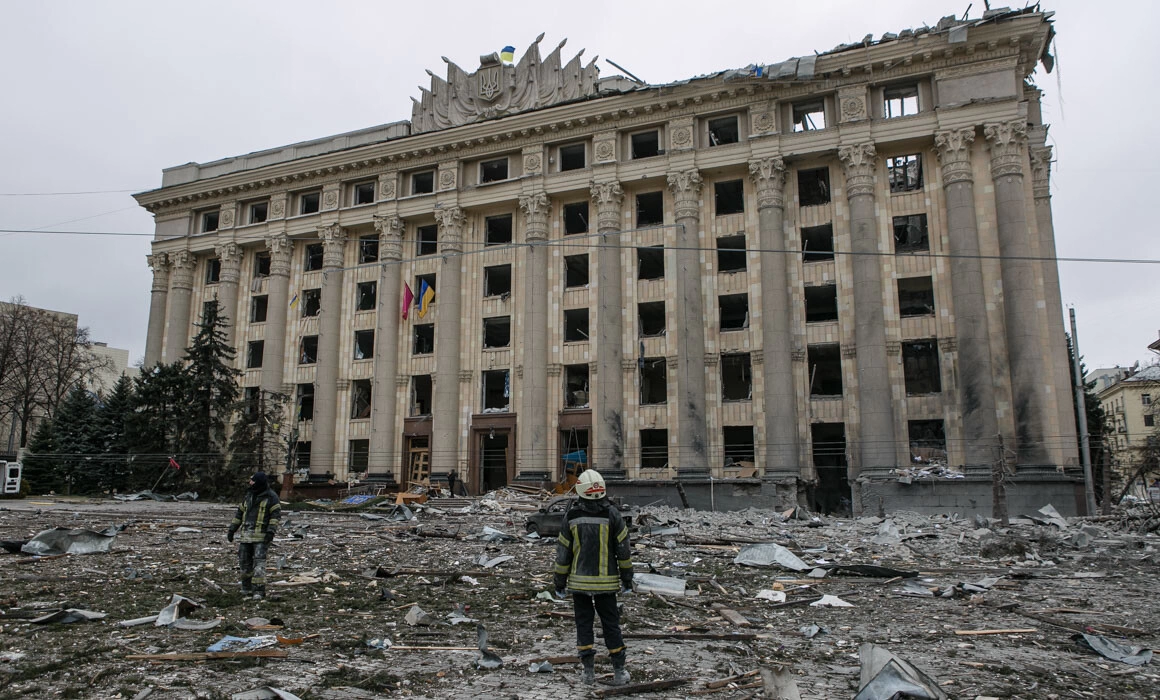 When Russia attacked Ukraine, the volunteers, not the local administration, took down the monument of Lenin which used to be in the square that has been bombed today.
The Kharkiv administration is just the walls, there are no floors anymore, no windows, just the walls. And it's not only the Kharkiv Administration. It is an architectural ensemble of 4 buildings: Derzhprom, Kharkiv National University, Opera House and Kharkiv Administration. They destroyed the harmony that has been created and supported by many generations of architects.
You shoot me down, but I don't fall. My grandfather used to be a metallurgist, Ukraine is famous for steel. And steel gets tougher the more you press it. So it is the same with Ukrainians. We get tougher the more you press us. Yes, the Kharkiv Administration has been destroyed, but that only made us angrier and wanted to fight more.
When were you when the explosion happened today? How did you find out about what happened?
I heard about it on the radio. I heard the explosion, but the fact is that when you hear explosions you have no idea where they are happening. For five days I have been hearing explosions on and off every two hours all the time.
Actually, explosions are a good thing, because it means that our air defence system is working. If I hear explosions it means that the rocket did not hit anything. It means it was destroyed by our air defence system. And we are thankful for all the European partners and NATO and US partners who sent us defence systems because probably without the West support we would die.
What did you do after you heard about it on the radio?
I went to a CBC Canada radio interview and I said that the Russians and the Belorussians need to suffer the same as we suffer now. And the bank accounts and the houses of the sons of Russian oligarchs need to be frozen, sold and the money sent to the Ukrainian army. That was my action after I heard about it.
I am a fighter. I cannot fight with weapons, but I can fight with information and truth.
But it's not only about today. Yesterday also. And the day before yesterday. Things have been happening during these 5 days and before that, during 8 years. They have shelled a kindergarden, they have shelled a hospital. What the fuck are you doing, Russia? Yesterday they shelled several civilian neighbourhoods and one building is on a street where my mom and I officially reside. Today they have destroyed the TV station. And a lot of people get their news from there so they don't know what's happening.
Yesterday they destroyed one of the stations that provide electricity for Kharkiv, yesterday at 9AM the electricity got switched off. My mom is on an oxygen machine, she is oxygen dependent, because she had COVID and in January she was in the hospital and our hospital gave us this machine for free for a month. So she needs electricity to live. Today fortunately electricity got restored at 10AM. I was extra worried because it was a chance that my mom would not survive the night. Fortunately she did.
And if you don't have electricity your fridge is leaking, your food gets destroyed and it's impossible to buy food in my neighbourhood. Nothing works now. The drugstores don't work now.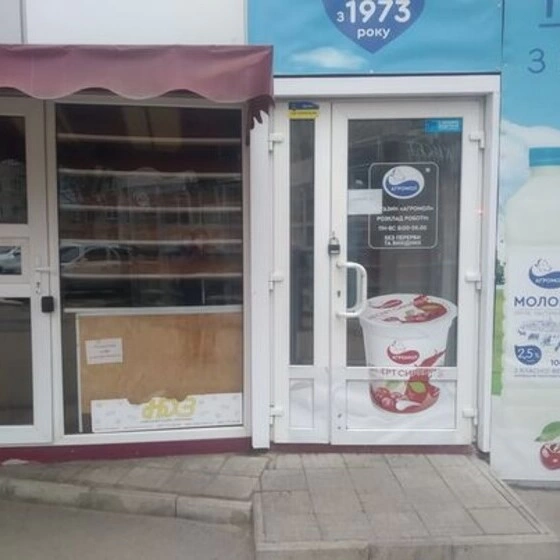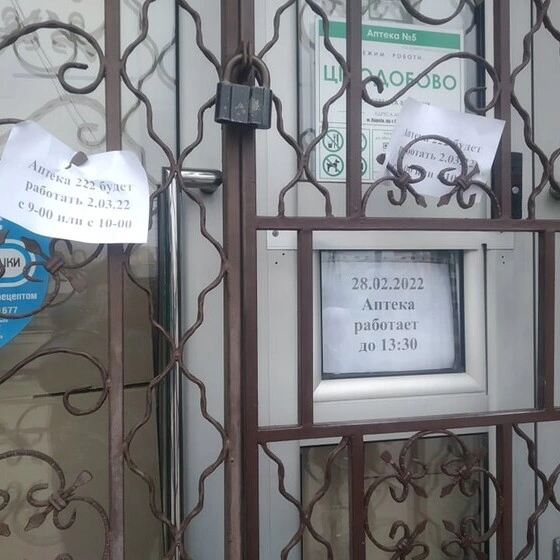 For how long do you think your food supplies will last?
If the war does not stop within a week and a half, let's say two weeks… that's the amount of food that my mom has. But the building can be shelled and then the amount of food doesn't matter if you are dead.
There is a list of drug stores that still work and there is a list of shops which still works. And there are volunteers who are risking their lives and they are bringing food to the homes of people who need it. Today it was a team of volunteers who brought some medicine for my mom.
Also, 4 days now we are not sure about my mom's saturation, because the battery in the machine which measures it has died and we cannot buy the new batteries. You can ask volunteers to bring food and medicine, but not batteries. My mom's saturation is showing some crazy numbers, 64, with the minimum number being 90 and we are not sure if that it's her real saturation or the battery is dying.
What does a day in your life look like since the war started?
I wake up at 4AM from an explosion. I write on my Facebook that it has been an explosion, because the international community needs to know. I check the news in order to know where it happened. I check the people I know whether they are alive. Not safe. Alive. And I check the news which city was captured at night, because they act at night. Then I try to pack and flee, but by the time I am in a sane condition, it is already the curfew time.
Where do you try to flee?
To begin with, to the train station. Public transportation does not really work. Before it used to take me 17 minutes to get to the train station. Now it will take me 4 hours walking. The underground only works as a bomb shelter.
And after that?
Honestly, anywhere. I know that Romania is accepting refugees, Poland is accepting. But to get to Poland it's like 2 days by car. Everyday I form a strategy and everyday I understand it is a bad strategy, because that city has been shelled. And getting by bus anywhere is not a good idea, because at least two buses have been destroyed.
For 5 days I tried to convince my mom to leave. But she is connected to the 22 kg oxygen machine and also she doesn't have a passport and she doesn't know her saturation. She doesn't understand if she can breathe for herself or not. She is afraid that if she goes anywhere she will die for not being able to breathe.
How do you feel about the idea of going alone and leaving your mom there?
I have been hating myself. I am hating myself. But the thing is that if I don't do that, the whole branch of my family will die. And my grandma died in December and she has put too much effort into raising me, to die. Yes, I am devastated. I asked the neighbours to take care of my mom, I gave her a smartphone and I taught her how to use it. She is 60 years old.
How do you think relationships between Ukrainians and Russians will be after this war?
For me it was important to understand how people of different countries who have had conflicts live together. During 9 years of participating in Youth in Action international projects, I visited many countries which are not very well together. I visited Cyprus, which has the Turkish side and the Greek side, I visited Ireland and the UK and I have spoken to Irish people, I have spoken to people in Belgium. I saw people on the border in Cyprus between the Turkish and Greek side dancing together and drinking wine together. And I talked to people from Ireland who said that they don't see a border, they don't know a border, and that Ireland is common for them.
But for 8 years I have seen changes in the perception of Russia in Ukraine and more and more people stopped speaking Russian in Ukraine, which is the opposite of what Russia wants. And in the previous 5 days I have seen public figures from Ukraine who were supporters of Russian culture who switched to Ukrainian. So the more Rusia tries to liberate us from the "Nazis", the more pro-Ukrainean we become.
I have seen a lot of posts on Facebook of Ukrainian people who said that they will never forget the Russians. And a lot of them have been speaking Russian most of their life. And now they switch to Ukrainian to show them: You don't have to liberate us, ok? We are not the Russian speaking nation that needs to be liberated by "the fascists", we are an independent Ukrainian speaking nation. Russian warship, go fuck yourself!
Our conversation was shortened and edited for coherence.
Cover photo: Kharkiv bombed on March 1st